Built in 1911, at the height of legalized prostitution in New Orleans, Madam Justine's brothel on Esplanade was a little out of the way from Storyville, but those who made the trip were never disappointed. Known for its stunning singing Madam and her roster of gorgeous performers, regulars came from across town, out of town and sometimes even from out of state, to savor the rare beauty offered in this unique crib.
By 1919, however, Storyville and legalized prostitution had been shut down for over a year. Justine and the handful of women who remained did their best to operate underground, sometimes seeking other opportunities rarely presented to women who were no longer young.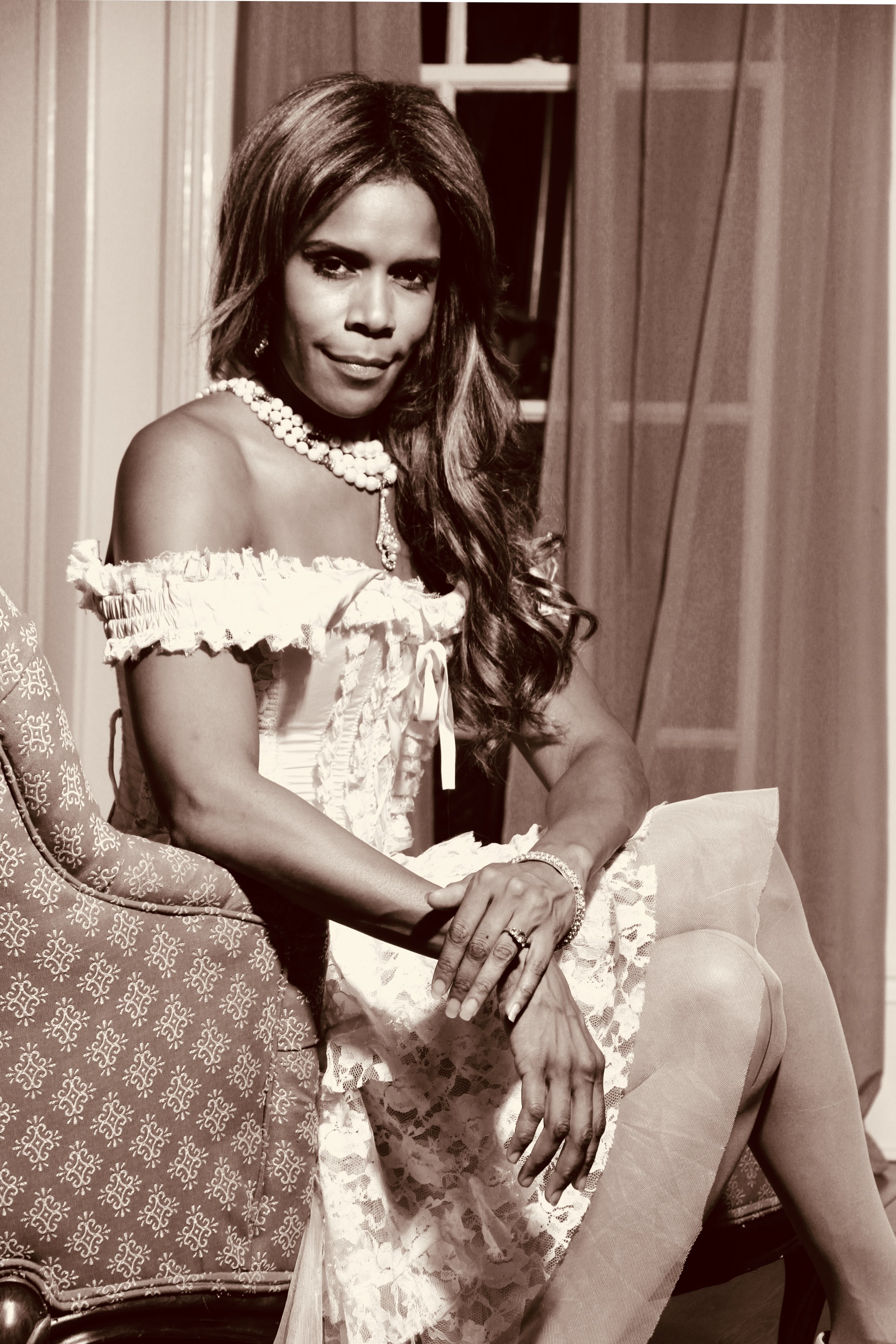 Justine DeVille was born in the French Quarter to wealthy 3rd generation Louisiana Free People of Color. She grew up singing in Catholic Church and then was classically trained in the Conservatory at Straight University, that would become Dillard. Her annual trips to visit a Haitian uncle made a lasting impact on her psyche and enflamed an ever growing taste for the wilder things in life.
While being courted by a wealthy New York business man, Justine insisted they go to Lula White's Mahogany Hall. She absolutely adored the Professor, whom she eventually poached, and found tremendous spirit in all of the girls. Meanwhile, her suitor proceeded to win big at the poker table and in ecstatic drunken moment, pledged his undying love for Justine and promised build her a brothel of her very own.
She loved the business opportunity he provided and they are still friends.
Justine also convinced her sister, Alice, to join her in the venture and so she brings her delicious cuisine to the table.
Her husband and first child were killed in a fire when Colline Maillet Verdin was pregnant with her second child, Miette. As she escaped the fire, she saw one of the perpetrators. Colline stalked him and learned that he fished at midnight on the bayou. One night she shot him. He didn't die from the bullet but fell into the water and flailing, attracted the attention of the alligator who attacked him and killed him. Colline left that night for New Orleans with help from her native family and moved into the brothel to assist Madam DeVille. She had her baby there and, as soon as she was able, began working for the Madam. Colline did not want her daughter to go into the business and was pleased that Miette did everything that she could to find a life outside of it. But alas, to her dismay Miette fell into the lifestyle. Colline feels guilty for being a negative influence but also knows that they would never have survived without the crib. Over the years, she has fully embraced her lifestyle but still regrets that she hasn't given her daughter a better life. She wishes Miette would've been able to stick it out and keep working outside in the restaurant. Colline looks out for daughter but Miette is rebellious and will not accept advice.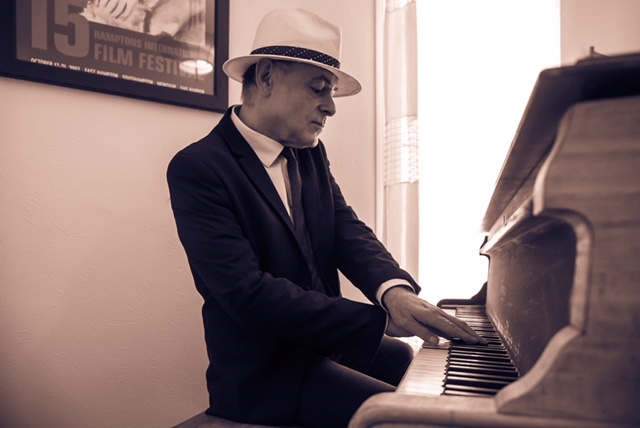 The brother of a British Music Hall male impersonator, Paul Meadows came to America to work with a theatrical moving company in Philadelphia. The opportunity came about through a friend of his sister's. While on tour with a show Mr. Meadows attended a séance, during which the spirit of an American marionettist recommended he relocate to New Orleans. Prior to coming to America, Paul, who had studied piano as a boy, would accompany his sister when she performed. In New Orleans he was fascinated by the new musical ragtime and jazz styles, and learned to play them from his New Orleans musician friends, who gave him the nickname "Mr. Roach". Through an undisclosed acquaintance of his sister's, he was able to secure a position at Madam Justine's.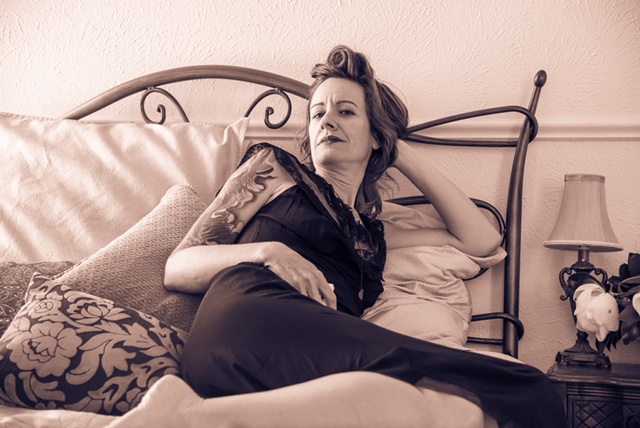 Rochelle Fontenot, native to the area, grew up with her maternal grandparents, Andre and Talula and her aunt Cheree, following her mother's untimely death during childbirth. Raised with privilege around their successful store and with money from her wealthy absent father, Rochelle would forgo every opportunity and stay close to home, after falling in love with a cruel lawyer who represented her grandparents interests. After many unhappy years of marriage and the birth of twins, Rochelle found solace in drink and was eventually kicked out by her husband, who took up with the young and lovely piano teacher of the children.
She found her way to Madam Justine's house and likes being with the other women there.
Born Stella Schoen, in Brooklyn NY, she was an unwanted late arrival and the youngest of 5 sisters. Her prodigious interest in music was ignored until she expressed a real desire to be a singer on stage, which was thought no better than prostitution by her petit bourgeois Jewish family. She ran away with a touring vaudeville show by charming her way into a chorus girl role. She was just starting to get her first singing roles when her troupe landed in New Orleans and she fell in love with the city and the new music being made there. The only place that would hire a woman alone were the brothels.
Sissy Kusiak, the youngest of 12 children, was a born trouble maker and sent to the "bad girls" school for her formative years. People say that she straightened out and was allowed to attend the local high school where she met her future husband and professional hockey player, Kyle Donahue. After seven years of what Sissy claims as "marital bliss," Donahue went missing. Questioned about his disappearance, Sissy was found innocent. She then completed training at the police academy before finding her way to the New Quorum where she can make time-and-a-half working security.
Born and raised in New Orleans, Miette dreams of getting far away and pursuing a career in writing, surrounded by nature and her days filled with fantasies of a life like the one Muir wrote about. If only she could have mountains for muses and currency in the form of poetry. Miette resents her mother for using her body to make a living.
Rather than conforming to a life in the crib, she earned her pay by working at a local restaurant. Waiting tables was an impossible means to save money. Desperate to begin a journey outside concrete streets laden with lustful businessmen, she takes her mother's advice and uses men to her advantage. Although annoyed with her mother's constant oversight, she can't deny that she is impressed with her ability to milk these men for everything they are worth.
Timid and apprehensive at first, Miette found herself successful. Through this new business venture, she is aware of her own sexuality and likes the work. After a few months and some bountiful encounters, Miette finds it harder and harder to leave the home she not-so-long ago begrudged.
Now that she is in business, the other women are not keen on the additional competition, especially from a girl who is not yet 17.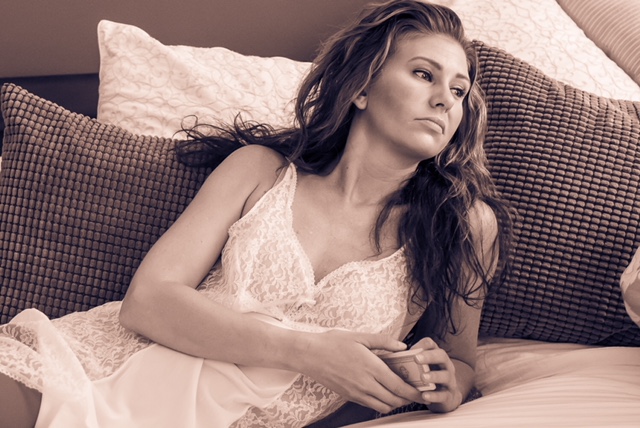 Sally Highsmith followed a drifting banjo player onto a riverboat in St. Louis and never looked back. The eldest child of unhappy people, who did everything they could to stifle Sally's natural curiosity, she eventually discovered the world near the dock and managed her escape. Her trivial affair with Harrison allowed her the opportunity to travel south to the land of dreams, even if he felt a little heartbroken. Sally immediately made her way to Madam Justine's and the comfort of the other women there.
She wonders what will happen next but is encouraged by frequent marriage proposals.